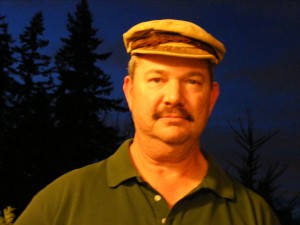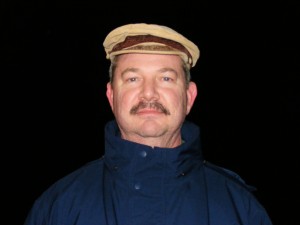 Am I Pancho?  Or a crab boat captain?  This is what I looked like at the end of Moustache March.  One Hispanic friend, a woman who prefers to speak Spanish with me, told me that she liked my "bigote" because it made me look like I have a personality.  Maybe Latin women simply prefer men with moustaches.
Another woman friend said she liked it because it made me look distinguished – like her dad.  Her dad had always sported a moustache for as long as she could remember.  But in an odd twist of events, her dad decided to shave off his moustache during Moustache March.  And after he shaved his off, she couldn't keep from giggling, and she demanded he grow it back.  She told him, "You're not my dad!"
On April 1, when I shaved mine off, I said it was an April Fool's joke.  My reflection looked slightly strange to me because I'd grown accustomed to it.  The comment I received was: "What happened to the caterpillar?"
Let me know if you are doing Armpit April.  Or Afro April.