It's an adventure because it's something novel to do.  And it demonstrates yet again that our lives are not governed by the monotonous routine.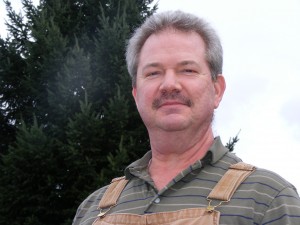 You may not be aware that this is Moustache March.  And although I've grown facial hair before, it's been a long time since I've done it.  The last time was only a narrow goatee, verified by the photo on my Colorado driver's license.
I was clean-shaven on March 1.  At eight days growth, I began to hear the comments.  They can notice that it's intentional.  Now, at 15 days, I've decided to publish my picture and the Top Fifteen comments I've heard, along with some conversations I've had.
Growing a moustache has become quite a conversation starter.  Lots of people use the abbreviation 'stache – pronounced "stash" – when they talk about it.  For instance, one of my friends said:  "Nice 'stache, bro'.  I can't grow one; it only comes out so far, and then stops; it gets tired."  He works for UPS, and he said that the drivers aren't allowed to grow beards, only 'staches.  Since he's a supervisor, he said he would grow a 'stache if he could.  But he can't.
Another friend in that conversation commented, "I won't grow one because it makes me look like a pedophile.  I scare myself when I look in the mirror."  He added:  "Even though I am one; but it doesn't mean I have to look like one."
On the other hand, one person told me: "If I shave, I look 12 years old."  So he wears a permanent 'stache.
Here now are the Top Fifteen comments I've gotten, rated from most bland to the best –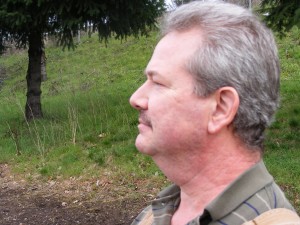 #15.  "Did you know Lee Cuesta is growing a moustache?"
#14.  "Gettin' a 'stache?"
#13.  "Forget to wash?"
#12.  "What's this?" she asked, placing her finger horizontally beneath her nose.
#11.  "I like men with facial hair."  Others say they don't, which is the same principle with almost everything; i.e., everybody has unique preferences.
#10.  "Grow a goatee with it, man; you're startin' to look like a creeper."
#9.  "You got the March Moustache goin' on?"
#8.  "Ruins the pristine landscape of your face."
#7.   Three times I heard: "Kind of creeps me out."  My granddaughter was definitely startled when she saw me.  But one of the people who had said this saw me later with my dark, heavy jacket on.  And he said the moustache looks OK along with my heavy coat – "like you're working on a crab boat off the coast of Alaska."
#6.  "Yes sir; thank you for making my day."
#5.   One of my friends greeted me singing, "Moustache, oh moustache."  Then he looked up pictures of Tom Selleck and Burt Reynolds on his phone to show me the type of 'stache I should strive for.  He also Googled "world's best moustache."
#4.   When I told him to visit www.moustachemarch.com, he replied:  "It's spelled with an "o"?  Oh, so you have a moose-tache; no, I think it's a mouse-tache."
#3.   My fellow associate, the only one with whom I am growing a moustache, greeted me today with a handshake and saying only "Moustache March."  No "good morning" nor "hello."  Then we compared our progress on our upper lips.
#2.   Another associate asked, "You're going Pancho?" A reference to Pancho Villa, but I immediately wondered if it contained any other connotation.  You can click on this link if you want to see what a Pancho moustache really looks like –
http://www.emnrd.state.nm.us/PRD/PanchoVilla02_000.jpg
#1.  But the best one I heard was that next month should be Armpit April for women.  The Moustache March website states: "A lot of us get our start in the fall with Optional Shave October, No Shave November, Don't Shave December, Just Grow it January and Facial Hair February."  So the next natural step in this progression is Armpit April.  Come on, women; let it grow!  If you can't join us for Moustache March (although some of you can), then join us for Armpit April.  I'm just getting it out there because maybe somebody else already came up with this, but if not, then you heard it here first!  And today is March 15, 2011.
Lee Cuesta
(Also check out my blog at www.leecuesta.com.)